Top 5 Producers of 2007 (unordered)
Black Milk

I want you to try something. Clear off some space on your table, computer desk, or where ever you're sitting right now. Make a fist with your right hand, and open your left-- palm faced down. You should have something resembling a rock vs paper match up. Now pound your right hand on the desk twice, and immediately follow with one slap from the left. Repeat and adjust until you get a rhythm going. This is called "the boom bap." Your right hand is the kick drum, your left is the snare. When done right, "the boom bap" will make the listener crunch up his or her face, followed by an uncontrollable head nod. Certain beats just make you appear mad at the world, or sick from a bowel obstruction, even though you're having a great time. You don't get the Cliff Face from rapid hi-hats, 80's synths, "futuristic" keyboards, or neo-soul. ONLY THE BOOM BAP. In recent years, sample-based hip-hop has experienced a nice boost from the mid-west in the form of Kanye, Ant, J. Dilla, and his various imitators. In 2007, the reigning king of the boom bap is Black Milk, a Detroit resident and prolific underground hero. He put in work releasing his own self-produced album at the top of the year, Popular Demand, as well as a collaborative project with Bishop Lamont, Caltroit to close things off. In the meantime, he produced several bangers for fellow Detroit natives Elzhi (of Slum Village), Royce da 5'9," and Guilty Simpson. His abuse of the MPC is of the same ilk as your Pete Rocks and DJ Premiers, but his signature drums are a lot more crisp and updated. It's no wonder Dr. Dre artists sound just as at home over Milk's beats. Virtually every track is a guaranteed head nod, regardless of the sample.



Standout Production: "Sound the Alarm (Remix)," "Play the Keys," "Bang That Sh*t Out"
---
Block Beataz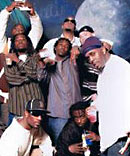 "Can't help but love this life I live I came up in the streets, runnin with a bunch of 'Bama niggas smokin' totin' heat." Not to be confused with Baltimore/DC slang, the 'Bama is short for Alabama, new home of unexpected samples and heavy bass. Mali Boi, CP, Frank Nitti and Arkitek make up Block Beataz, the in-house production squad for Slo Motion Sounds/Paper Route Recordz. Including their own massive roster and affiliates, the the four-man team has been putting in serious work, releasing over twenty albums and mixtapes in the last few years. Despite a great collabo with T.I. in 2003, the worldwide acclaim didn't come until last summer, when the label leaked "Woodgrain." Block Beataz front-runner Mail Boi sampled the haunting chant from the Poltergeist theme, added his own signature sound, and grabbed a Mike Jones rhyme for the chorus, resulting in a track as enjoyable as it is creative. The single belongs to Hood Headlinaz' Still Headlinin, the label's supergroup album scheduled for an early 2008 release, but almost everyone who heard it will remember it as a 2007 highlight. CP held down G-Side's album and mixtape this year, producing some of the duo's best tracks in "Shift Change," "G'z Up," "Alpine Tickin," "Kisses 2," and "What R U Smokin'." Reaching outside of his immediate family, Mali Boi also lent his talents to Jackie Chain for "Rollin" and "Blindin by the Light," two other standout beats from the year. With a unique style, strong work ethic and plenty of bass, it's hard to imagine Block Beataz slowing down any time soon. Still, when their beats do, it's incredibly addictive.



Standout Production: "Woodgrain," "Rollin," "Blinded by the Light"
---
Kno

Every producer on this page is talented, and they each have a handful of unforgettable tracks from the year, but Kno is perhaps the only one that was "expected" to produced a classic album. His track record of improving with each release, coupled with his growing fan base, have set a ridiculously high standard for the Georgia-based musician. After crafting CunninLynguists' third album and break through offering, A Piece of Strange, the group has completely shaken the mold of being just another underground act. "Really good" just isn't good enough anymore. With expectations at an all time high, Kno rose to the challenge with this year's Dirty Acres, an album that's not only on par with the previous release, but also succeeds in being more accessible. The collaborations with well-respected artists all work, expanding the group's range without abandoning their unique dynamic. The beat for "Wonderful" is a perfect fit for Devin the Dude, and Little Brother's Phonte sounds right at home over "Yellow Lines," yet both songs blend together nicely back to back; both are unmistakably Kno. While those songs both compete for the year's most laid back instrumental, the following song "The Park (Fresh Air)," is in another league. The foreign vocal sample, piano, faint samples of birds and park noise all sound too good to be on a hip-hop album. It's a soundtrack to children blowing bubbles, a really strong breeze on a summer day, or completely unsolicited head with no strings attached. The album continues on a much darker note, with "Gun," "Dance for Me," and "Georgia" showing Kno's versatility. Mellow to violent, up-tempo to laid back, there's no sound or mood executed poorly, and more importantly, nothing that sounds out of place. While the majority of his beats are strong in themselves, Kno will always be remembered for his ability to produce complete albums.



Standout Production: "The Park (Fresh Air)," "Georgia," "Yellow Lines"
---
Blue Sky Black Death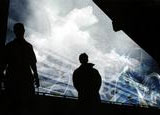 Originally an expression shared by skydivers, the phrase "Blue Sky Black Death" has been adopted by San Francisco production duo, Kingston and Young God. In 2006, they released their commercial debut, A Heap of Broken Images, a double album with one disc of instrumentals and a second full of guest appearances. The project was hit and miss, mainly due to the choice of guests, but showed more than enough promise from the producers. Months later, they would follow up with Blue Sky Black Death Presents The Holocaust, a solo album from the Wu-Tang affiliate. Somewhat cloning the "Wu-Tang sound," the album's beats were sufficient, but Holocaust was too far past his prime to create fanfare. Still, BSBD stayed hard at work and returned in 2007 with a brilliant album featuring Sunz of Man's Hell Razah. The third time was the charm. Razah's Ladder is a production masterpiece unlike any album in recent memory. Not only did they surpass their previous efforts in quality, they managed to do it using a new style with no traces of "Wu Elements." It's a unique sound, mixing old blues, gospel, and sources of soul that predate typical samples. The pair would go on to drop a mixtape, Dirtnap, featuring album leftovers and collaborations. The highlight is "Ghosts Among Men," a seven minute composition and preview to their upcoming instrumental album, Late Night Cinema. The track is composed of several layers: drums, horns, strings, lead & background vocals, synths, you name it. Four and a half minutes in, the beat fades to silence, just before breaking into a gangster fiddle of some sort. Clearly not meant for conventional rap, the track goes to show how talented Blue Sky Black Death truly is. At times, it's unclear whether they're using samples or not, but in the end it doesn't really matter. The music is incredible.



Standout Production: "Halos," "Most Merciful," "Ghosts Among Men"
---
Grind Music Inc

Harlem's LV & Sean C had quite the year. Sean C first worked with Jay-Z on "Can't Knock the Hustle," the now classic single from Reasonable Doubt. 12 years later, the producer and rapper reunite via Puff. While hip-hop has yet to find another Nashiem Myrick & Carlos Broady, the mogul seems to have found another tandem to hold New York down. Playing the role of Just Blaze and Kanye West at the turn of the century, Bad Boy's new Hitmen inspired Jay to stop rapping over throwaway tracks and make a respectable album again. Their musical talent, coupled with Puff's experienced ear, lead to a collection of lush tracks with an appropriate mix of samples and live instruments. There's no better example than "Roc Boys," the up-tempo horn gala, celebrating Jay's success supplying crack cocaine to the black community. As first singles go, "Blue Magic" was basically Starscream's fake coronation, then "Roc Boys" crashed the party in Galvatron fashion to take its rightful crown. If you include the video, this will go down as one of the best first singles in Jay's career. Ghostface Killah also employed the duo for his most recent outing, The Big Doe Rehab. Ghost's ear for beats is legendary, and Grind Music Inc managed to produce standouts on an album full of bangers. "Barrel Brothers" is arguably the hardest video/single of the year, the type of music New York enthusiasts have been craving for years; it was also a perfect way to open an album full of great production that they laced throughout. Their most slept-on triumph comes from their work with Aasim, Bad Boy's best kept secret. The standout, "And You Say NYC...," is a new millennium b-boy anthem custom fit for Aasim's breathless flow. Sean C and LV have earned the "Hitmen" title, setting up NY rap to have another decent run, both commercially and artistically.



Standout Production: "Roc Boys," "Barrel Brothers," "I'll Die for You"
---
Kanye West

Eeeh, I can't leave out Ye like that. Yes, his drums suck now. Yes, he's been listening to too much "Now That's What I Call the 80's." And yes, Toomp murdered him on his own album. But... BUT... in terms of rawness, Kanye's been holding down mainstream hip-hop so hard for years, almost single-handedly. He is the primary reason Common is commercially viable in today's climate, and he kept the Roc alive while Jay clearly had better things to do. Despite completely abandoning his humble beginnings, Kanye West is still a free thinker in a system of trapped minds. No longer the innocent "Mr. Anderson," he's now realized his own power and evolved into the weird-dressing douche bag from Matrix Revolutions... but who else are you gonna root for really? Few producers are responsible for as much good music as him, as he's quick to tell you. Graduation has a handful of memorable songs, and Finding Forever was solid even without Common's A-game. While he often employs the use of co-producers, none of the end-products would exist without West's quirky nature and attention to detail. From "Good Morning," the minimalist open to his own album, to "Forever Begins," the grandiose epilogue to Common's, West has a vision for each song that goes beyond a simple loop. "Black Maybe" and "Flashing Lights," two other standouts, are evidence that when Kanye transcends the basic hip-hop formula, he still succeeds in producing quality music. "Good Life" doesn't have a particularly great beat or great rapping (definitely not great singing), yet it's a great song. Explain that. SPLAIN IT. Great producer.



Standout Production: "The People," "Forever Begins," "Good Morning"
---
Honorable Mentions:
Exile
Madlib
Pimp C
Ant
RZA
---
If you'd like to be notified when SC 3 debuts, join our
Mailing List
.