Top 15 Albums of 2007 (unordered)
Blu & Exile - Below the Heavens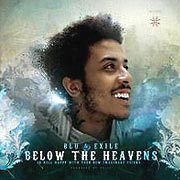 Underground surprise album of the year comes from the West Coast. Blu (emcee) and Exile (producer) employ the tried and true formula for classic hip-hop: dope producer + straight forward emcee for a whole LP. For this, they've been compared to Pete Rock and CL Smooth, but Exile is a lot more creative than some of Pete Rock's other pupils. His hard drums and interludes between tracks give the album glue, and Blu's personality becomes increasingly infectious. It took me a few listens to get into this, as Blu sounds a bit trite at times (the "underground emcee" who allegedly likes being broke and longs for hip-hop's golden age), but his natural talent and heart separate him from countless others in his mold. "No Greater Love," for example, is a standard vocal sample-inspired track, but Blu goes a step beyond rhyming along with the sample and injects real life experience into the track. "The World Is..." features a really good approach to finding the heaven within, while "Simply Amazin" is raw spit over one of the year's hardest beats. Both the producer and emcee are true students of 90's hip-hop, and Below the Heavens is an unerring release with several ingredients of a modern classic. This is authentic music everyone can to relate to, with ridiculous replay value. Don't sleep.



Standouts: "So(ul) Amazin (Steel Blazin)," "No Greater Love," "The World Is..."
---
Freeway - Free At Last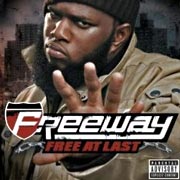 Mainstream surprise album of the year goes to Philly's own Freeway. Back without a track from Kanye or Just Blaze, "Freezer" delivers an album that not only eclipses his debut, it also competes with American Gangster for the best Roc-A-Fella release this year. I'm a sucker for honest song-writing, and Free At Last opens with "This Can't Be Real," an extremely biographical record about Free's travels up to this point in life. The album continues on a similar note, with bangers from Bink (of Roc-A-Fella/Bad Boy fame), Chad "Wes" Hamilton (State Property), newcomer Jake One, and more. Freeway's delivery is as hungry as ever, and his unique writing style works well over the newschool boom bap sound scape. "It's Over" and "When They Remember" are hard standouts, but "Reppin the Streets" and the title track are more mellow tracks that Free sounds just as comfortable over. Collaborations with Scarface, Busta Rhymes, Jadakiss, Jay-Z, and Rick Ross all work, with the only misstep being an out of place sing-songy duet with 50 Cent. It took years for Free's voice to grow on me, and I'm not exactly sure if he's gotten better at controlling it or if I'm just more used to it now. I do know this album sounds great and deserved a lot more promotion. Free's introspection and ear for beats are what one might expect from an older Beanie Sigel LP. Hopefully we get another State Property group album in 2008.



Standouts: "Baby Don't Do It," "This Can't Be Real," "Walk Wit Me"
---
Wu-Tang Clan - 8 Diagrams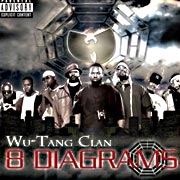 First and foremost, Wu-Tang is FOREVER. While this is obviously not a return to their legendary mid-90's run, it's a definite step up from the previous two releases, The W and Iron Flag. Wu's fifth group album 8 Diagrams is not only good in its own right, but it's a much better album than a lot us expected considering a) the group turmoil, b) ODB's death, c) their ages, and d) rumors of RZA being a guitar hippie gone Hollywood. Make no mistake, this is a real Wu-tang album. Meth kicks things off with "Campfire," a haunting RZA melody accompanied by appropriate Kung-Fu samples, and remains the most consistent performer on group albums since Enter the 36 Chambers. Most of the other Clan members are in top form, with Inspetkah Deck's voice and flow returning, GZA sounding awake again, Ghost still taking control of every beat he spits on, and Masta Killa electing to ride beats instead of the spoken word delivery he'd gotten comfortable with. Despite some of the members reportedly recording verses in different studios, the group chemistry is still in tact. Experiments with new sounds on "Stick Me for My Riches" and "My Heart Gently Weeps" both work, and vintage Wu bangers like "Windmill" sound just as good as they should. "Life Changes" is a tribute to Ol Dirty Bastard, where each member (sans Ghostface) gets to pay their respects. A lot of us were hoping Wu-Tang would bow out with a great album, but 8 Diagrams is evidence that the Clan still has a few good years left. After finding success in hip-hop and Hollywood, with samples and original orchestration, hopefully RZA has nothing to prove artistically; the only question now is can he put his artistic ego aside and make those "bust ya sh*t open beats" that captivated millions in the first place?



Standouts: "Take it Back," "Windmill," "Life Changes"
---
Common - Finding Forever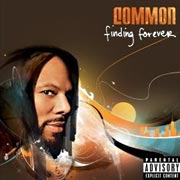 Between 1994 and 2005, Common was arguably the most consistently great lyricist hip-hop has ever seen. So much so, you might often hear "Common raps better than most guys on his worst day." Well that statement was actually proven true with this album. Finding Forever finds Common at his absolute laziest, but his uninspired efforts are still better than most. While the complex wordplay and innovative song concepts are not at the forefront, Common's song-writing still remains gold. "The People" picks up where "Corner" left off, with cruise control Com rapping for every day people. Imaginary wack rappers get dealt with on "The Game" and "Start the Show," and "Driving Me Wild" is a nice record about insecure people who find validation at the Gap. "I Want You," produced by irritating Black Eyed Peas frontman Will.I.Am, ends up being a surprise album highlight. "Black Maybe" and "Misunderstood" show traces of classic Common, but he seems to be going through the motions at this point in his career. Regardless, he sounds right at home over Kanye production and the music is easy to listen to. I'd grown tired of hearing Common waste brilliant performances over "experimental" beats and neo-soul rap. While Finding Forever is a disappointment lyrically, I'm grateful he delivered a "safe" album for fans of-- let's just call it "REAL hip-hop," the sound that real emcees always sound best over. Simple compromise: make all of the experimental music you want with the Soulquarians, but release the acapellas so "conventional" producers can make sample-based songs with them. Everyone wins!



Standouts: "The People," "Black Maybe," "I Want You"
---
Devin the Dude - Waiting to Inhale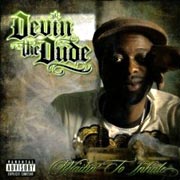 I slept on Devin for years, enjoying songs here and there from "F**k Faces" to "Doobie Ashtray." His third album To the Xtreme was my first actual purchase, and I've been hooked ever since. Many of his original fans view his older material as his best, but this was my first time "anticipating" a new album from him with high expectations. While they weren't exactly met, Devin's still delivered another solid album and remains one of the most consistent artists in hip-hop. Waiting to Inhale features vintage Devin, making songs about what he's known for... women, wine, and weed. "She Used to Be" and "Just Because" show his sense of humor's still in tact, while "Almighty Dollar" and "No Longer Needed Here" are more serious tracks done just as well. This album's most noteworthy aspect might be Devin's choice to branch further out for guests appearances. "What a Job" (featuring Snoop Dogg and Andre 3000) and "Lil Girl Gone" (featuring Bun B and Lil Wayne) are both standouts on the album, as well as his catalog. Devin's perhaps most known for weed anthems; "Cutcha Up" is a new spin on something he's long mastered. In it, he personifies a growing marijuana plant as an underaged girl. The result is perverse, hilarious, and fun to listen to... everything that is Devin the Dude. If you're still sleeping, trust me it's never too late to catch up. Fans of Devin's older material should also check out Coughee Brothers' Waitin Our Turn, a group project Devin released in 2007.



Standouts: "Almighty Dollar," "What a Job," "Cutcha Up"
---
If you'd like to be notified when SC 3 debuts, join our
Mailing List
.