Top 15 Albums of 2007 (unordered)
Jay-Z - American Gangster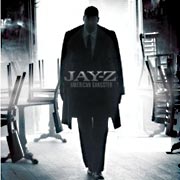 Despite rumors of a comeback in '06, this is the first Jay-Z release since 2003's The Black Album. After a 4 year lay off with no studio recordings between, it's good to see he hasn't missed a step. If you read the hype leading up to this album, it was described as "Reasonable Doubt meets The Blueprint." As blasphemous as that claim is, the comparison isn't without reason. American Gangster features Jay-Z doing what he does best, rapping about selling drugs (RD), and the production is rich and soulful (BP). What makes this album special is the unapologetic approach Jay takes. Perhaps it's because it's loosely inspired by the Frank Lucas movie, or because he's so far removed from his hustling past, Jay finally reached a point where he no longer feels a need to justify or rationalize selling crack. This album is about making the conscious decision to choose the fast life, and living with those consequences no matter what. He's not a victim, he's an entrepreneur. That theme also carries over to music, as Jay addresses hip-hop detractors in an unusually poignant fashion. The third verses of "Say Hello" and "Ignorant Shit" show Jay's awareness of his influence, but while he concedes his power, he drives home the fact that the listeners have the same choices he had. Jay pulls off conscious rap the only way he knows how, by rapping about himself. Despite (or perhaps because of) the retro theme, the maturity on this album is actually a very natural approach (not at all contrived, like say... metaphors involving lawn furniture).



Standouts: "Ignorant Shit," "Say Hello," "Fallin"
---
Killah Priest - The Offering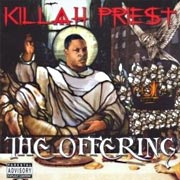 Since Heavy Mental, Killah Priest's solo career has been filled with obscurity, odd beat selection, and poor promotion. After his last critically acclaimed album Black August (which you should hear), a newly inspired Priest went on a mission to top his debut album. He enlisted Godz Wrath for the bulk of the production, grabbed Nas, Immortal Technique, Canibus, and Ras Kass for notable guest spots, and basically penned 17 tracks of hell fire. The album's lyrical content isn't anything new for Priest: highly visual portraits of New York slums, knowledge from the Bible and Qu'ran with a contemporary context, and esoteric references to Black Hebrew Israelites that I won't pretend to understand here. As with any great lyricist, Priest blends together all of his influences seamlessly, giving the listener an abundance of rhymes to appreciate on multiple listens. On tracks like "Priesthood" and "Osirus Eyes," Priest follows a recent trend, reminding you that no other emcee can see him on the mic without specifically making "bragger rap" tracks. The overall confidence and battle rhymes are sprinkled throughout the album, while the songs' quality stays in the forefront. Even though he beasts throughout the majority of The Offering, "PJs" and "Happy" are both album highlights that showcase a different side of Priest's delivery, with some hints of Pac influence. "Inner G" reunites the Four Horsemen over a 4th Disciple beat, and "Essential" is a return the dark vibe from his debut album. Whether or not Priest succeeded in topping his debut, he definitely dropped a standout album in 2007. Fortunately you can't judge an album by its cover.



Standouts: "Gun for Gun," "Uprising," "PJs"
---
CunninLynguists - Dirty Acres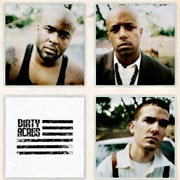 Unless this is your first time at SoundCircuit.com, you need no introduction to CunninLynguists. Their first three albums got increasingly better, with A Piece of Strange being many people's favorite album of 2005. While it may not top their previous classic, Dirty Acres is certainly on par. Kno handles the production as always, while Deacon the Villian and Natti cover the majority of the vocals. The album starts off strong enough, but quickly reaches a point where every track is a highlight. "Wonderful" is a long-awaited collaboration with Devin the Dude, "Yellow Lines" is a serenade featuring Dungeon Family's Witchdoctor and Little Brother's Phonte, "Fresh Air" is the most chill song of the year, and "Gun" is a well executed analogy between domestic police brutality and the US military's foreign policy. All of these songs lead up to "Georgia," a song that embodies everything good that the CunninLyngusists have done from their debut album up to now, appropriately featuring the group's original two members. The first verse (Kno) is a scathing reflection on the religious racists he grew up around in Georgia, while the second verse (Deacon) is about his mother's death and the apparent dirtbag she was married to. The Organized Noize-influenced beat is done justice, resulting in one of the most heartfelt songs of the year. The subject matter on this album is some of their deepest and darkest to date, but the weight of each track is tied together with cohesive production. Much like their previous effort, you can enjoy the songs musically before the lyrics sink in. As I look at the track listing again, maybe they did top A Piece of Strange. Hmmmmmm



Standouts: "Fresh Air," "Yellow Lines," "Georgia"
---
Betta Half - Tha Untold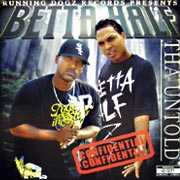 Who is Betta Half? Roy Antonio and Dizzy, a rap duo affiliated with Slow Motion Soundz/Paper Route. What is Slow Motion Soundz/Paper Route? The best thing coming out of Alabama right now. Where is Alabama? Who knows, somewhere in the South. What's with all the questions? I've seen people compare Slow Motion Soundz to some late 90's No Limit production, but that's not a true reflection of Tha Untold. For starters, this is a complete album, with well rounded songs and no filler. "Flickin" and "Toe Up" are alcoholic anthems, "Hard Times" deals with the circumstances that lead to the grind, "Fly Away" and "Moma" are sincere family songs, and "My Turf" is a posse cut featuring resident Slow Mo beast S.T. (of G-Side). The album has subtle variety, without any of the songs sounding forced. These two have a similar chemistry as YoungBloodz, Jim Crow, and other Southern groups with a heavy UGK/8Ball & MJG influence. Tha Untold is one of those albums that can only be made at this stage of a group's career. Betta Half has been around long to enough to sound confident, professional, and natural in the studio, but they're still relatively unknown, hungry, and write songs with a down-to-earth mentality. There's a definitive vibe of two young guys from Anyhood, USA, rapping about their everyday lives with no outlandish fronts or hubris. Every track is executed well, and the album flows together better than most releases this year. If you like Southern hip-hop but don't enjoy dancing in circles of males, this is a serious treat.



Standouts: "Flickin," "Toe Up Pt. 2," "My Turf"
---
Hell Razah - Razah's Ladder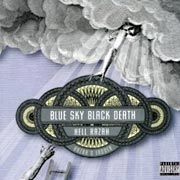 When I think "production classic," the first words that come to mind are "Only Built for Cuban Linx" and other RZA creations. A decade later, Sunz of Man pioneer Hell Razah is still carrying the Wu torch. While an adaquete emcee in his own right, there is no mistake about it; the beats are the star of this album. Production is handled by Blue Sky Black Death, best known for their collaboration album with known psychopath Warcloud (aka Holocaust aka Robot Tank? Yes nigga, Robot Tank). They've been building a small buzz for the past 2 years, but this is their crowning achievement. Razah's Ladder can't really be compared to anything released this year, or any year I can remember. The music is soulful, not in a "I really like The Blueprint so I'm gonna loop a 70's sample too" kinda way, but more soulful on some police hosing black people in the street and burning black churches way. The beats just warrant a march of some sort. Each beat is a movie-- the drums are Don Cheadle, Charles S. Dutton is the bassline, Danny Glover is on the keys, and the strings are white guilt. This that Rosewood. Another reason to check out this album is "Halos," one of the best songs of the year, featuring Long Beach animal Crooked I. The subject matter on Razah's Ladder is similar to some of Razah's recent work with Killah Priest and Tragedy Khadafi's group album, Black Market Militia: grass roots movements, black pride, and various other topics nobody will ever rap about on a major label ever again. EVER. Enjoy.



Standouts: "Halos," "Most Merciful," "Poor Righteous Dreams"
---
If you'd like to be notified when SC 3 debuts, join our
Mailing List
.